Panchayat Budget Preparation Software Ver 8.0
|
Panchayatguide have designed an excel tool for preparation of Annual Budget 2019-20 & Revised budget 2018-19. The tool named as  Panchayat Budget Maker" [Ver 8.0]. The tool has been developed based on GO(MS) No.40/2015/LSGD dated 27/02/2015. Provisions for preparation of  budget of Block Panchayats and District Panchayts are also added to this tool.
How to prepare budget through this tool ?
Step 1] Download "Panchayat Budget Maker Ver 7.0" Excel tool from below
download window.
Step 2] Extract the zip file. Now you get an excel tool.
Step 3] Open above extracted excel tool.
Step 4] Please note that excel shows a security warning like "Security Warning Macros have been disabled". Don't worry…! Click Options button of warning message and click 'Enable this content' button and click 'OK'. Now macro of your excel is enabled.
or
Click Enable Macro First button of Panchayat Budget Maker tool and follow instructions.
Step 5] Click 'Start Now' button. Now you see a window contain 3 Parts.
Part I : Fill mandatory details – (In this part you fill only Panchayat
name (in English & Malayalam), type of Panchayat (in English & Malayalam).
Year already updated. Click Save button. [ If you see an window showing
'Compatibility Checker' please click continue button,it will disappear.]
Part II :Click worksheet button & complete task – (Click buttons and fill all figures in appropriate column. Click above Save button
once again.
Part III : Click BS button & fill necessary columns – Click BS1 to BS13
buttons and fill all necessary figures and hit save button.
Now your budget statement is ready….!
Take prints by clicking print buttons located at the sidebars of the tool.
Download Panchayat Budget Maker Tool Ver 6.0 from below mirrors,
Screenshots of Panchayat Budget Maker Ver 8.0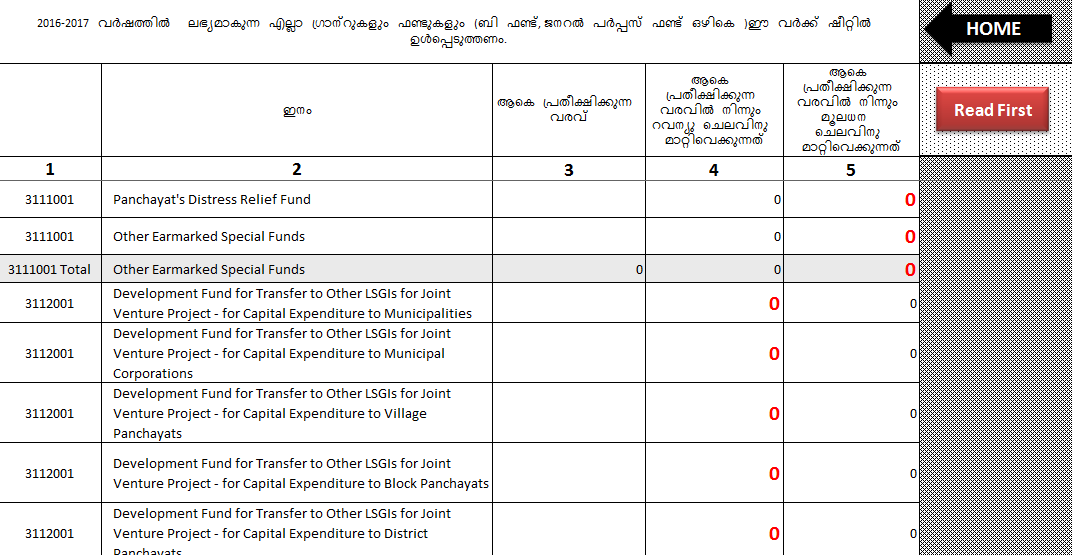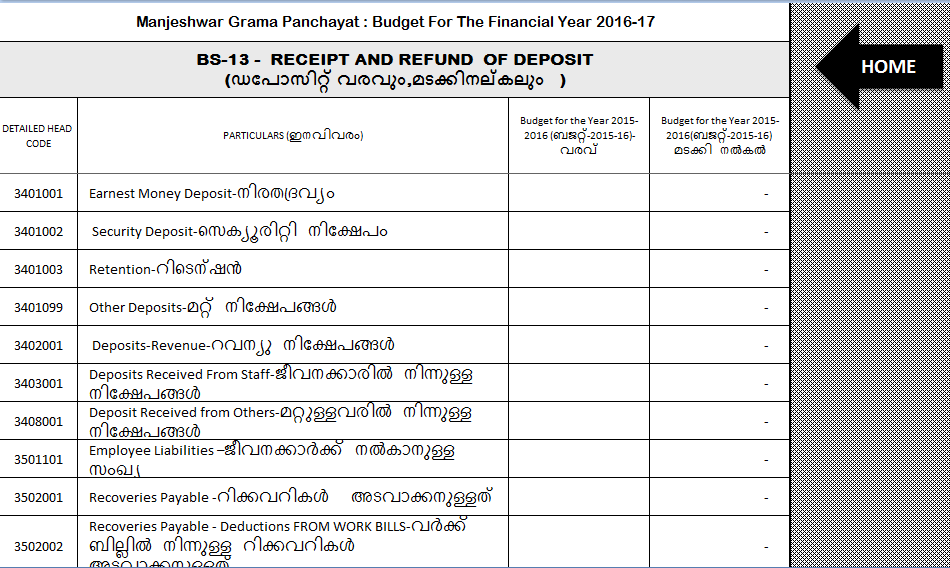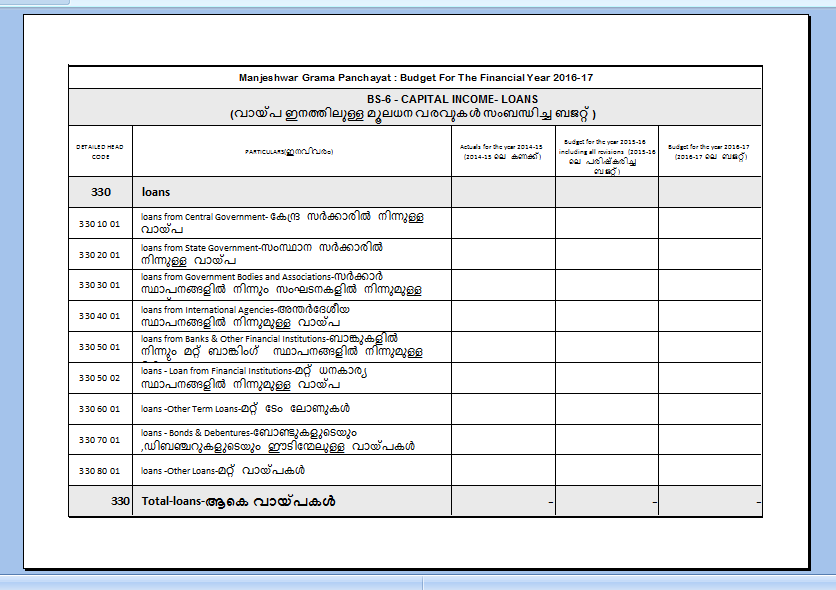 Read More :
Kerala Panchayat Raj (Accounts) Rules, 2011 (English)
Kerala Panchayat Raj (Accounts) Rules, 2011 (Malayalam)
GO(MS) No.40/2015/LSGD dated 27/02/2015