License Generator Version 5.0
|
I would like to introduce my new excel tool License Generator Ver 5.0. Through this tool you can generate License and also generate Register from database in A3 size.
How to use :
1) Download D&O License generator Version 3.0 from http://blog.panchayatguide.in
2) Open downloaded excel file and enter Name of Grama Panchyat, Place of Panchayat.
3) Click "LICENSE DATA ENTRY" button for data entry license details and click save button. (Before entering details please delete all entries that I have entred for sample. And you must start from serial number 1)
4) Click "PRINT LICENSE" button and enter serial number of license data entry of kicense. Then click "PRINT" button and take printout of License.
5) You can take printout of D&O License Register also by clicking "D&O REGISTER [A3 SIZE]" button at the end of financial year.
Screenshots: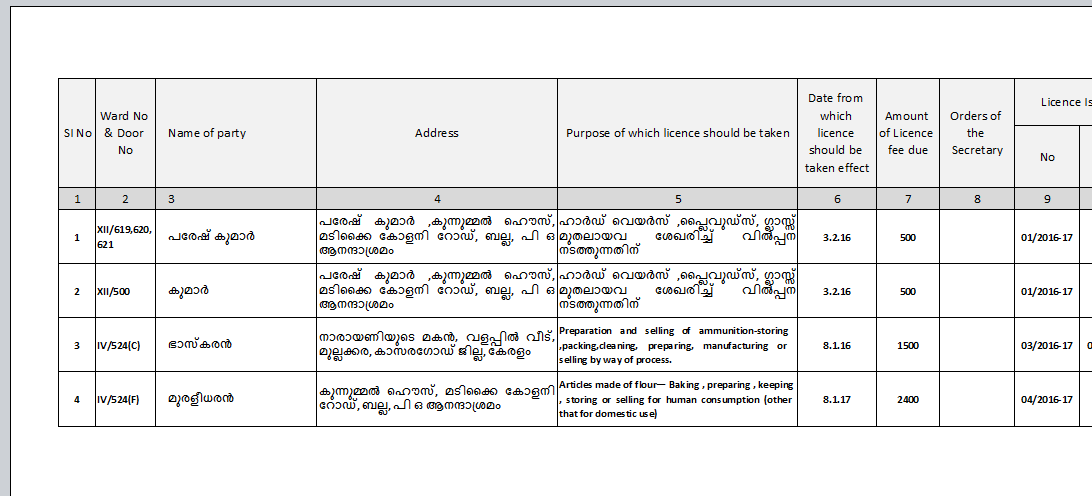 Download Links:
    Download License Generator [2020-21]