How to get previous LF Audit reports from web
|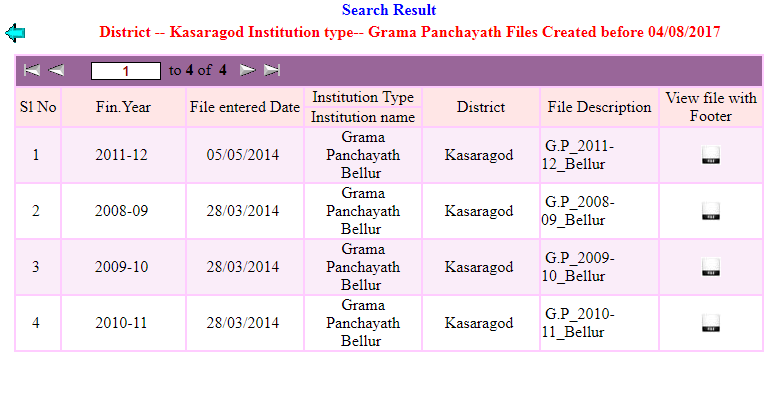 2008-09 onwards the Local Fund Audit Department uploaded each Grama Panchayats audit report to web. Audit reports upto 2012-13 available at web now. We can download our GP's Local Fund Audit reports through following simple steps,
1) Visit www.lfa.kerala.gov.in
2) Click Menu >> Audit Reports >> ALL AUDIT REPORTS
3) Login to website [ Username : guest ] [ Password : guest ]
4) After login click Searc Button
5) Select District, Institution Type, Institution Name. Then press search button [ No need of fill financial year,File Description, File Entered Date etc ]
6) Now website displays a table of audit reports. Click View File With Footer buttons of concerned row of table. Thank you.
Related Posts :